Tallgrass Burger
214 1st Ave, New York, NY 10009
Order now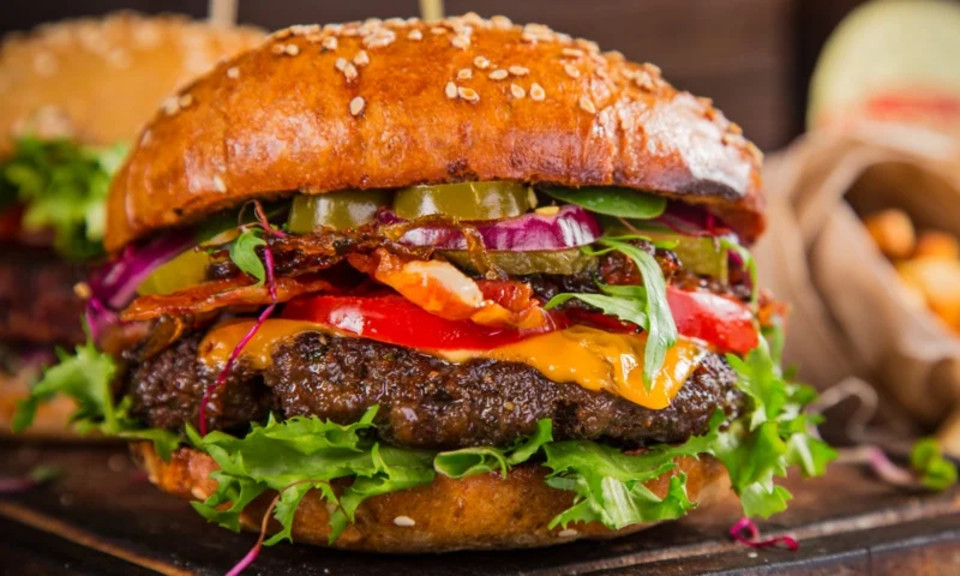 Scott
Best burger in the East Village. Not greasy or over seasoned (especially over salted) nor is it dry or bland. I've never had the, "ugh, I just ate a hamburger" hangover after one. If my last statement doesn't make sense then maybe you're not over 30 yet but... you'll get there.
Melissa
This is my favorite place for burgers, salads and fries. The salads are so filling due to the portions. There's variety in the burgers in case you want beef, chicken sandwiches or non meat. The flavors are always on point and the garlic fries are sooo good.
Azra
Tallgrass is my go to. Hardly have issues. Once I was sent the incorrect order, but was quickly brought my correct one with no hassles. Friendly staff, amazing food!
Dmitriy
Been eating here since around this time last year and I've never had a botched order. Recently started ordering for pick-up and the service and food are still great!
Michelle
The order arrived 30 minutes earlier than the given time. The food was great, and not too expensive. I was craving a burger and this really hit the spot!
Ashley
Tallgrass Burger is my new favorite spot!! I've both ordered delivery and eaten in, and it's really good either way. Always order the Classic Burger- the meat tastes really delicious, and the toppings (lettuce, tomato, and onions) look really fresh and beautiful. You must try the garlic fries - such a good idea!! They're awesome, as well as the onion rings too. Really fresh tasting. People there are very nice, and right now they have a buy one get one half off opening special which is a plus. Regardless, the price is not bad compared to other city burger prices- and they taste much much better!!
Antonette
Normally they are on top of everything. Always on time and everything correct. Except today, I ordered Garlic Fries and even shows on the receipt I got, but I just got regular fries. I didnt call and complain just because, again this is the only it has happened.

But everything is good. I do order the same thing, but today I found out they no longer have the All American burger, only one with bacon and it doesnt have it as an option for additional add ons when ordering a burger. I hope that will be added soon.
Joohyun
Their garlic fries are so good. I order it at least twice a month. All of their other fries that I've tried are also good. Sweet potato fries are perfectly in between sweet and savory. The curly fries are really crispy.
I really like their milkshakes too. They used to have real strawberries in strawberry milkshake but the most recent strawberry shake I ordered didn't have strawberries in them. I'm not sure if they changed it, but it's still good. Oreo milkshake is also really good.
juliet
I am addicted to Tallgrass, this is our go to delivery spot. Their food is really high quality, and super affordable considering what you get and the other options in the area. I'm not vegetarian and their big leap burger is so good; so are their regular burgers and their Cobb salad. Delivery is always on time and food is always spot on
Tatianna
Crunchy onion rings!!!! Do you know how hard it is to get crunchy onion rings delivered!? The tall grass burger is a sloppy mess of deliciousness and I will always order from here when I want a really good burger that is juicy and stuffed with all of the stuff. Now, if they can make a brunch burger, I would order from here everyday!
About us
American, Dinner, Hamburgers, Healthy, Lunch Specials, Sandwiches, Vegetarian
Today

Delivery: 12:00 PM - 9:30 PM

Takeout: 12:00 PM - 9:30 PM

Delivery

Monday:

12:00 PM - 9:30 PM

Tuesday:

12:00 PM - 9:30 PM

Wednesday:

12:00 PM - 9:30 PM

Thursday:

12:00 PM - 9:30 PM

Friday:

12:00 PM - 9:30 PM

Saturday:

12:00 PM - 9:30 PM

Takeout

Monday:

12:00 PM - 9:30 PM

Tuesday:

12:00 PM - 9:30 PM

Wednesday:

12:00 PM - 9:30 PM

Thursday:

12:00 PM - 9:30 PM

Friday:

12:00 PM - 9:30 PM

Saturday:

12:00 PM - 9:30 PM
High quality, freshness, craveable flavors are just a few of the many qualities you will find by ordering online from us. Now, with the convenience of online ordering, you can enjoy our meals in the comfort of your own home. It does not matter if youre alone, with friends, at work or at home; just be sure to not miss out on a wonderful meal.